Matadog™ Design is a branding, packaging and product design firm that founded in 2009 by Andreas Kioroglou.
In a short time, our work has been internationally recognized and has been awarded by the most prestigious international design and advertising competitions such as Cannes Lions, Creativity International Awards, Pentawards, Summit Awards among others.
Our work targets domestic and global markets as our design firm cooperates with brands around the world.
Our size, gives us the flexibility to offer solutions to customer needs and, above all, effective and successful solutions.
Our different way of thinking, produces innovative ideas not hesitating to explore uncharted water with the aim of providing unique solutions. Our main concern is customer success and satisfaction and our aim is to give added value to every design. Our goal is to build brands and products that last.
Matadog™ Design
Innovative design that invites more customers to your business.™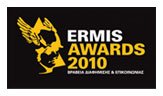 Awards/Recognition
Our people
Andreas Kioroglou is professional designer for the last 20 years. He is the Founder and Creative Director of Matadog Design.
He has worked as Art Director in the past for Advertising Firms such as BBDO Group Greece (Team Athens, Point Zero Athens) and McCann Worldgroup (Ashley & Holmes Athens).
He has worked with high profile clients such as Sara Lee, Marks & Spencer, House of Prince A/S, Reckitt Benckiser, AEG-Electrolux, OTE among others.
He is a Master's degree holder in Multimedia, holds a BA in Graphic Design and he has also studied Product Design.
He has won many National and International awards and recognitions throughout his career from some of the most prestigious competitions such as Cannes Lions, Creativity International Awards, Pentawards, Summit Interantional Awards among others.
He has served as a Judge at International Design and Advertising competitions such as Creativity International Awards, Summit International Awards, A' Design Awards and ADC Annual Awards.
He is a Utility and Design Patents holder while his work has been exhibited in innovation exhibitions.
He is a frequent speaker and he enjoys to speak about design around the world.

Panagiota is the Executive Marketing Director of Matadog™ Design. She holds a BA in Business Administration and has studied graphic design.

Sophie is the Senior Copywriter of Matadog™ Design and a certified translator with ample experience in lexicography as she has recently published an S&P glossary. She is also an editor and writer.
What we do
 
With award-winning strategic design we can help companies, from startup businesses to already firmly established firms, to build a successful brand/packaging or product image.
We offer
brand strategy
brand identity
visual positioning
packaging design
collateral
retail design
product design
Our processes are designed to produce proven results!